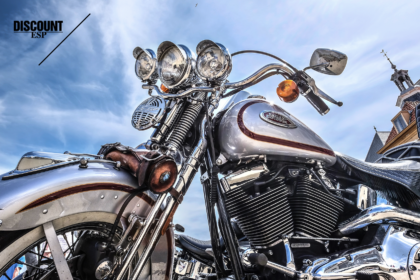 The UGH moment of buying a motorcycle is when you're asked if you want to purchase additional coverage for your new ride. It's a buzzkill that squelches the euphoric experience of being moments away from driving off the showroom floor.
That said, it's better to understand the types of additional coverage available—especially the difference between a warranty and an extended service plan—before you're confronted with it by a seasoned salesperson.
So, what's the difference?
Warranties and extended service plans aren't the same things. The first is limited by the manufacturer and the second is not. They both protect your motorcycle (and you) from unexpected costs, but that is where the similarities end.
Only a manufacturer can offer a warranty. You can purchase an extended service plan (ESP) directly from any company you choose, bypassing the manufacturer.
The manufacturer's warranty is built into the cost of the motorcycle and is provided for and covered by them. The costs of an ESP are paid for by you and depend on what you want to cover. They are backed by the company you purchase the plan from and it doesn't have to be the same company that manufactured the vehicle.
A warranty has a narrow scope of what it will cover, usually limited to manufacturing defects in the vehicle. An extended service plan covers what the manufacturer's warranty doesn't and can be customized according to your needs and desires.
The length of the factory warranty is limited. The standard is three years or 36,000 miles, whichever comes first, but some may be longer, and when it's gone, it's gone. An ESP extends the protection of your vehicle after the manufacturer's warranty expires and you can purchase it at any time and as often as you need.
Extended service plans are ideal for expensive things that you love and want to last for a long time, like your motorcycle. You benefit the most if what you're covering is likely to need repairs and if the potential cost of repairs is high. After all, an extended service plan can be purchased for far less than the cost of a repair or worse yet, a new motorcycle.
An extended service plan from Discount ESP covers virtually every mechanical, electrical and electronic component on your motorcycle. There are no odometer mileage restrictions, and the list of exclusions is short and sweet. Repairs can be completed at any dealership or with any licensed motorcycle repair facility.
Finally, any remaining coverage can be transferred during a private party sale, which may help increase the value of your bike. Check out our thorough FAQ page for answers to all your questions. You can always be covered!
Protect your bike now—save money later. Sign up for Discount ESP coverage today.