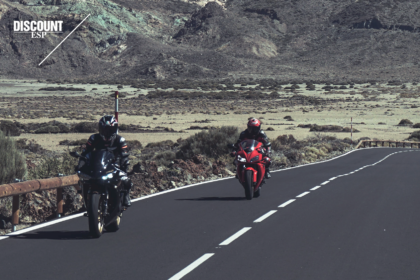 If you're considering an extended service plan, you've come to the right place. Discount ESP's extended service coverage is more than a step above the rest—offering comprehensive coverage, flexible payment plans, one-on-one support, and more. With over $1 million in claims already paid for, we're the best choice for your full coverage needs. Learn more about what Discount ESP offers and what we cover, including the things your insurance company won't.
What we cover
Unlike your standard factory warranty or your insurance company, Discount ESP provides coverage for additional items often not included, like aftermarket parts and performance upgrades. Comprehensive motorcycle coverage is what matters most to us, so you feel protected every step of the way.
The following items are a part of your Discount ESP plan:
Engine components (e.g., rocket covers, pistons and cylinders, and engine mounts)
Transmission components (e.g., gear bearings, shifter arms, and transmission mounts)
Electrical components (e.g., coils, voltage regulators, and fan motors)
Fuel components (e.g., fuel injectors, fuel lines, and petcocks)
Steering and suspension (e.g., axles, bushings, and wheel bearings)
Brake system (e.g., hydraulic lines and fittings, brake hubs, and disc calipers)
Primary and drive (e.g., gears and chains, clutch hub and basket, and internal drive)
Tire and wheel (e.g., repair/replacement of tires and/or wheels, plus labor charges)
We cover most makes and models and virtually every mechanical, electrical, and electronic component of your motorcycle. You can find a full list of specific parts that are covered by our extended service plans on our website.
What we offer
The components we cover, however, are just one part of the equation. Our extended service plans include additional benefits that are a big seller for our customers, which are:
Nationwide coverage: No matter where you are, we've got your back, from coast to coast across the U.S. and Canada.
No mileage limits: You bought your motorcycle to use it—do that!
Towing assistance: If a covered component causes you to break down, we'll cover up to $100 of the actual towing costs (not payable by insurance).
Low deductible: All you'll pay is a $50 deductible (on both new and used motorcycles) for covered repairs at any of our authorized dealerships and repair facilities.
Transferable plan: If and when you sell your bike, our extended service plans go with it. All plans are easily transferable to the new owner, which makes them even more valuable.
Thousands of riders have already chosen Discount ESP—will you? Get a free quote online from us today!