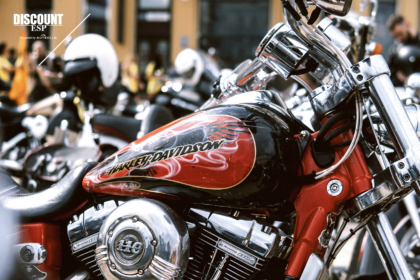 It's second nature to get car insurance when you buy a new vehicle, so doesn't the motorcycle you bought deserve the same special treatment? We know finding the right coverage for your new or used motorcycle can feel like a challenge. How do you choose between factory warranties, insurance, or motorcycle extended service plans? Let Discount ESP walk you through your extended service plan options and show you the importance of good motorcycle coverage.
What is the best extended service plan for used motorcycles?
Most motorcycles come with a factory or manufacturer's warranty upon purchase. Unfortunately, these warranties expire quickly and tend to be easily voided—leaving you to foot the bill when your motorcycle breaks down and needs to be serviced. An extended service plan (ESP) with comprehensive coverage for both new and used motorcycles is the best way to truly protect your bike.
Coverage comparison for extended motorcycle service plans
There are a few different ESP providers on the market, including Discount ESP, Total Auto Protect, Pinnacle Protection Plans, and Motorcycle Agent. Discount ESP, however, takes the cake for the most affordable and most extensive bike protection among the available options for motorcycle extended service coverage.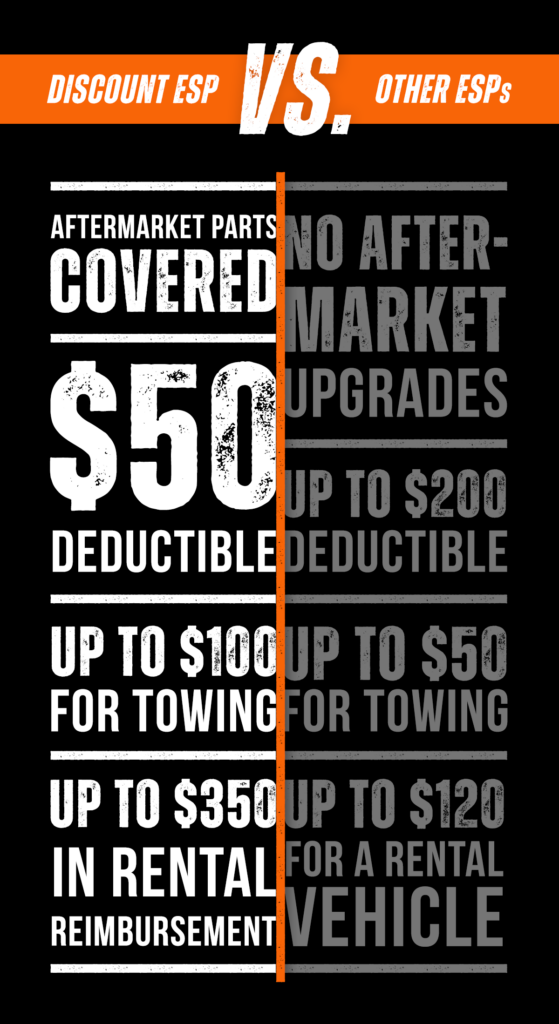 What's included in a Discount ESP motorcycle extended service contract?
Our extended service plans cover almost every electrical, electronic, and mechanical component of your motorcycle, Spyder, or trike. Discount ESP covers nearly all makes and models of motorcycles, such as Yamaha, Suzuki, Harley-Davidson, Indian, Honda, Ducati, BMW, and more.
Included in your motorcycle ESP are a low deductible, no mileage limits, transferable plans, nationwide coverage, towing and rental assistance, and more. There are also add-ons you can tack on to your ESP, such as Tire and Wheel Protection or the Performance Plus Package.
We cover nearly every motorcycle component, from the engine, transmission, and electrical to the fuel and brake systems, steering and suspension, and primary drive. When it comes time to submit a claim, Discount ESP prides itself on our quick turnaround time. We'll get your repairs paid for and your bike back on the road ASAP so your riding buddy doesn't have to replace you.
Are you ready to protect your motorcycle? Sign up for Discount ESP coverage today.